Altered packaging box
Pleased

by the response to shaped card & reusing I am sharing one more project with reusing and a tutorial.
Altered packaging box
Lets get started!
Step 1.
W

hen I saw this box I loved the peach color and decided to alter it into a gift box with soft color scheme,mostly peach & white ! Started by sealing the top opening and making a opening at side ,Covered the text by adding layer of light colored card stock ,distressed the edges before adhering the car

ds

tock pie

ces

.
Seal the openings and cover the text with cardstock.
Step 2. I wanted the next layer to be white.Just white ?
No.. lets create some texture ,in came a stencil (Lessology win) and gel medium. I used textured paper from invitation card (ya the same from shaped card). After the gel medium dried I realized it need

ed

some colors !
Resist technique with Gel Medium and LSG spray
Step 3.Used LSG Ramblin rose spray .Color

is

pretty but does not go with peach ! Now what ?? lets see if yellow can help..light color scheme

OUT

and bold bright

IN

! (as always ,happens with you too ?)
Mean while I attached a golden twine with tassel to the box.
More color with Mustard seed Distress Ink
Step 4.Done with the background now time to embellish the box .

D

oily ,handmade flowers,die-cut flourish,glitter and few pearls.
Altered gift box
Supplies used :
Missed adding Sakura Acrylic Gel Medium !
Thanks to Sathya for doily and flourishes ,Lessology for Stencil and Rainbow

Craftykari

for gel medium.
Linking it to :
Lessology Challenge: # 55 Pretty Tassel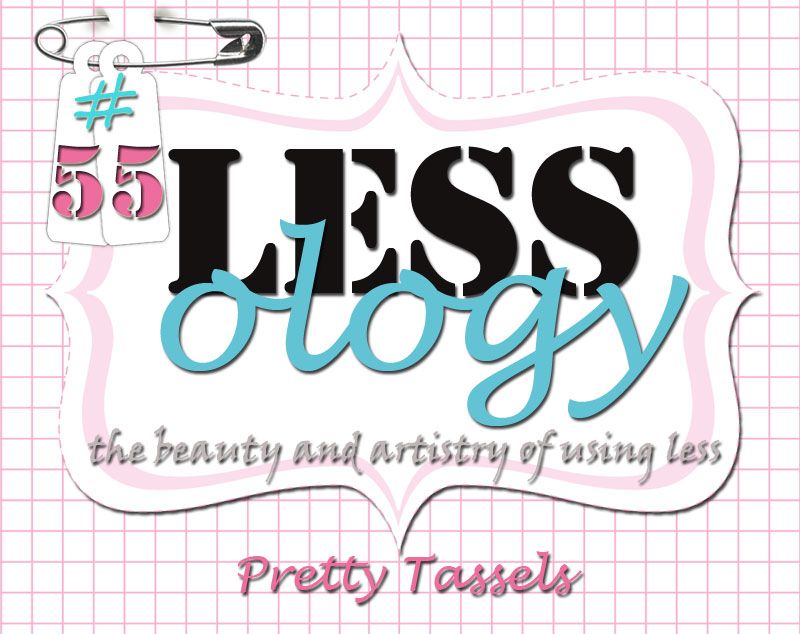 Simon Says Wednesday Challenge : Anything goes
Mixed Media Monthly Challenge :#21 Glitter
STAMPLoration M

i

xed media Challenge :Stencil
Altered Eclectics : Anything Mixed Media/Altered Art